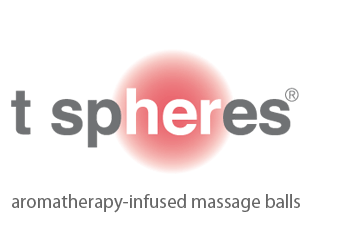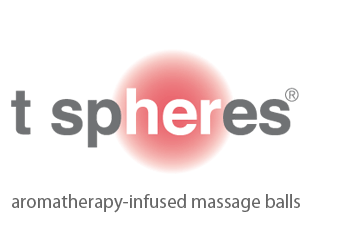 "The beauty of t spheres is their versatility and unique design! Whether you're at home, sitting in your office, at the movies, or even on a plane, they are lightweight and small enough to travel with you. Take your health into your own hands now with these amazing little power massage balls.
Dr. Jane Greer / Psychotherapist and Host of "Doctor On Call"
YOU:
Always on the go,
Frequent flyer,
looking for a healthy
way to self-soothe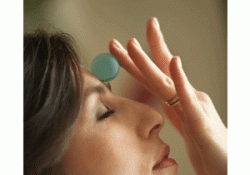 US:
Always ready to roll,
perfect little
travel companions,
your remedy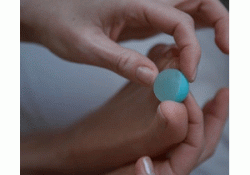 More than a massage ball:
Massage & aromatherapy in one portable product,
t spheres are innovative and unique self-massage tools born from over 15 years of research and development. This natural way to relieve pain from the body uses the two most scientifically researched alternative methods for stress relief. The infusion of aromatherapy essential oils into purified, perfectly weighted organic rubber compound has never been accomplished before, making t spheres the only massage ball with both beneficial attributes. Each set comes with a spray-top re-infuser and simple 'how to use' pictorial instructions in a travel bag.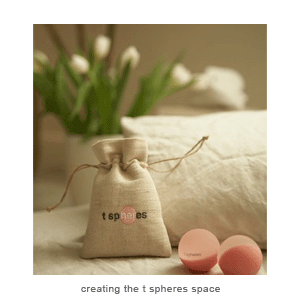 "HOW TO USE T SPHERES" VIDEOS
Upper Back + Shoulder Girdle
Foot Pain + Plantar Fasciiitis
Piriformis + Sciatica
Shoulder + Spinal Health
Seated + Yogamassage
An interview with Stephanie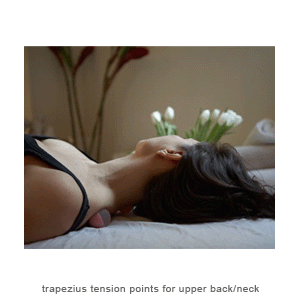 Created by a professional massage therapist:
Stephanie Whittier LMT, CST has been practicing massage therapy, craniosacral therapy and studying movement in relationship to pain relief for over 17 years. Her extensive education, diverse clientele and constant travels for her work led her to the invention of t spheres.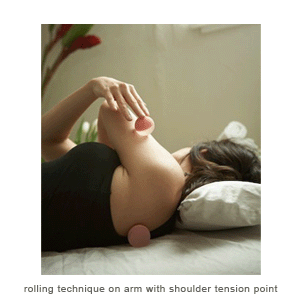 Aromatherapy + Massage:
Aromatherapy is released from t spheres upon contact. This enables the central nervous system to respond to stress levels naturally. Each set brings with it specific beneficial qualities. The breath is key to releasing tension and the aromatherapy aspect of t spheres reminds your body to breathe while you self-massage.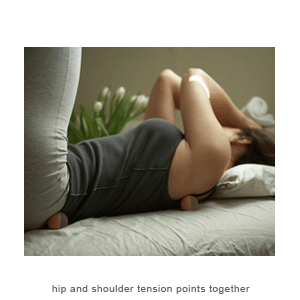 Additional ways to use your t spheres®:
Hot massage: Boil for 5 minutes, remove and pat dry or microwave for 2 minutes.
Cold technique: Place in freezer for 30 minutes or store in the freezer (use a zip lock bag to retain freshness). This technique is suggested for headache relief.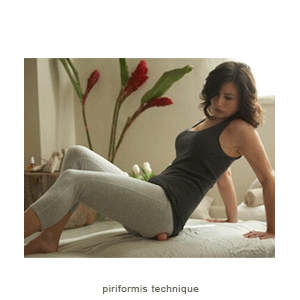 Caring for your t spheres®:
Do not wash t spheres with soap. Rinse in cold water and re-infuse if desired. Re-infuse after hot & cold techniques. Note: Please use caution when using t spheres with fine linens and garments. The aromatherapy oil infusion lasts up to 3 months when you store your t spheres in their EVA-lined carrying pouch.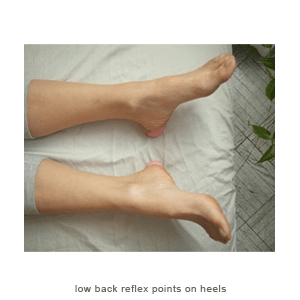 Using your aromatherapy re-infuser:
Use the enclosed spray-top bottle to re-infuse aroma when needed. Spray one or two drops of oil onto t spheres or into the palm of your hand, and massage oil into t spheres. The re-infuser oils can be used as a pick-me-up aroma on pulse points, e.g.: wrists & neck.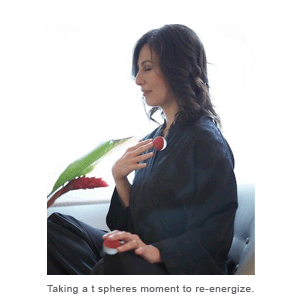 Consult your doctor if you are pregnant or have any medical concerns about using this product.
(Choking hazard: product for adults and supervised children ages 3 and up.)