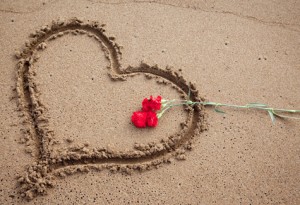 February 1, 2013
Thank you for clicking on our first "Pisces Pro Newsletter" to read today, we are excited to share what is going on in the Massage Industry, The San Francisco Bay and Pisces Productions. Check back monthly for new products and special deals you will only find in here.
What do you know about the Pisces Dolphin 2 Massage Chair? From start to finish your new Massage Table or Chair was made in Northern California with all products sourced right here in the USA!! It is not too often you find a high quality product that is still 100% made & assembeled in the USA. This is what sets us apart from the rest of the industry. We hope you have as much pride purchasing our Made is the USA Massage Chairs and Tables as we do making them.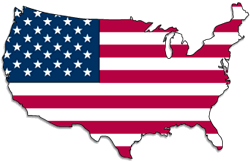 The Dolphin Massage Chair has been on the market since February 1996. It represents a different approach to chair mechanics.
We created this design allowing practitioners to stand closer to the client and encouraging the use of proper mechanics. The intention when developing this chair was to design a beautiful and functional chair for both short practitioners and tall clients. The circular design serves this purpose, allowing both vertical and horizontal positioning. All other chairs on the market will use a scissor system vs our telescoping system.
This is the only chair on the market holding more than one patent that will go from vertical to horizontal or anywhere in between. This gives access to the lower back and sciatica effectively and with ease similar to that of a table. Your wrists are not hyper-flexed backwards which allows all energy going straight into the client.This will protect alignment of the therapist's wrists joints. Working on a client's sacrum and the gluteal muscles makes a client feel they have had a full body massage.
There is no center bar so a client can come in from the side instead of swinging a leg over the bar. Corporate massages or chair massages at other locations allows a customer to even wear a dress and not feel uncomfortable.
Watch the Youtube Video's on our site so you feel confident with set up/take down and common massage techniques with the Dolphin 2. We have made it as easy as possible with just an adjustment of the slider or by marking the telescoping guide on where to set the chair.
Our 350 pound working weight takes on a huge range of clients in height and weight. Athletes use our chair because of the deep penetrating motions you can use.
At only 18 1/2 pounds it is easy to tote around.
Valentine's Day Special!! 
For the entire month we are offering our Dolphin 2 or New Wave Massage Table for 15% off when you Choose Burgandy & Black!!!
Mention you read this Newsletter and you will also get free shipping on your Valentines Day Chair or Table.
Thank you,
Nancy Rosenblum(Owner)
Pisces Productions