T Spheres have been flying off the shelves here at Pisces Prouctions!!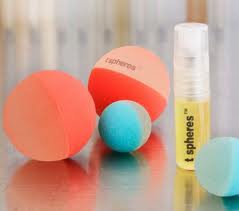 Click here to learn more about these amazing self Massage tools
(Starting as low as $20.00!!!)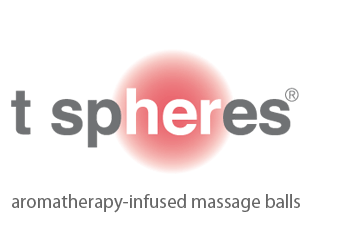 Notable Clients:
"Quite simply, I use the t spheres wherever & whenever
possible, and that is pretty much anywhere."
– Dave Gahan, Depeche Mode
"Thank you so much for the t spheres they will be great
on tour!"
Love, Coldplay
"What a great idea, thank you for creating such a
wonderful little product."
– Rita Wilson
"Thank you for the t spheres, they came at a perfect time
I had just done something to my neck and was in need of
a massage"
– Brooke Shields
"I was on 2 planes this week and I 't sphered' through
both trips and I tell you, I'm a convert. I used them on my
feet, neck & back…People were very jealous!"
– Suchin Pak, MTV Producer & Hester Street Fair
Developer NYC.
Legendary photographer Annie Leibovitz has them rolling
around in her studio to relax subjects.
Eric Gast, noted music producer and label owner has a
full collection in each of his recording studios worldwide.
Eric is founder of FM World Charities and co-designer of
the FM T spheres Inner Beauty.
Spas, Resorts & Hotels:
T Spheres are consistently selling out at the top spas in
North America. The Four Seasons, Whistler Canada, Bliss
Spas Nationwide & online store, Canyon Ranch Spa in
Las Vegas and Canyon Ranch Spa Club at Sea, Remède
Spa in San Francisco, The Mansion at Peachtree in
Atlanta, GA.
Our in room hotel accounts:
Nolitan NYC – opens August 2011 with T Spheres in room
mini bars and St. Regis, San Francisco offer as guest
amenities "Tea & T spheres".
Medical Community:
The medical community has taken notice of our unique
healthy lifestyle product. The Cleveland Clinic & The
Beaumont Hospital offer T Spheres in their Wellness
Centers.
Elaine Stillerman of Mother Massage is an endorser of
T spheres introducing our products to Midwives & Doulas
in the US & Canada as a labor tool and sleep aid. In the
US, www.BigAppleOranges.com; in Canada,
www.Squag.com share the benefits of T Spheres with
families who have special needs children.
Yoga community:
T Spheres launched into the yoga community with great
success at the SF Yoga Journal Conference January
2011. It's Simply Zen added T spheres to the line up of
well known brands that sells direct to the yoga
community.